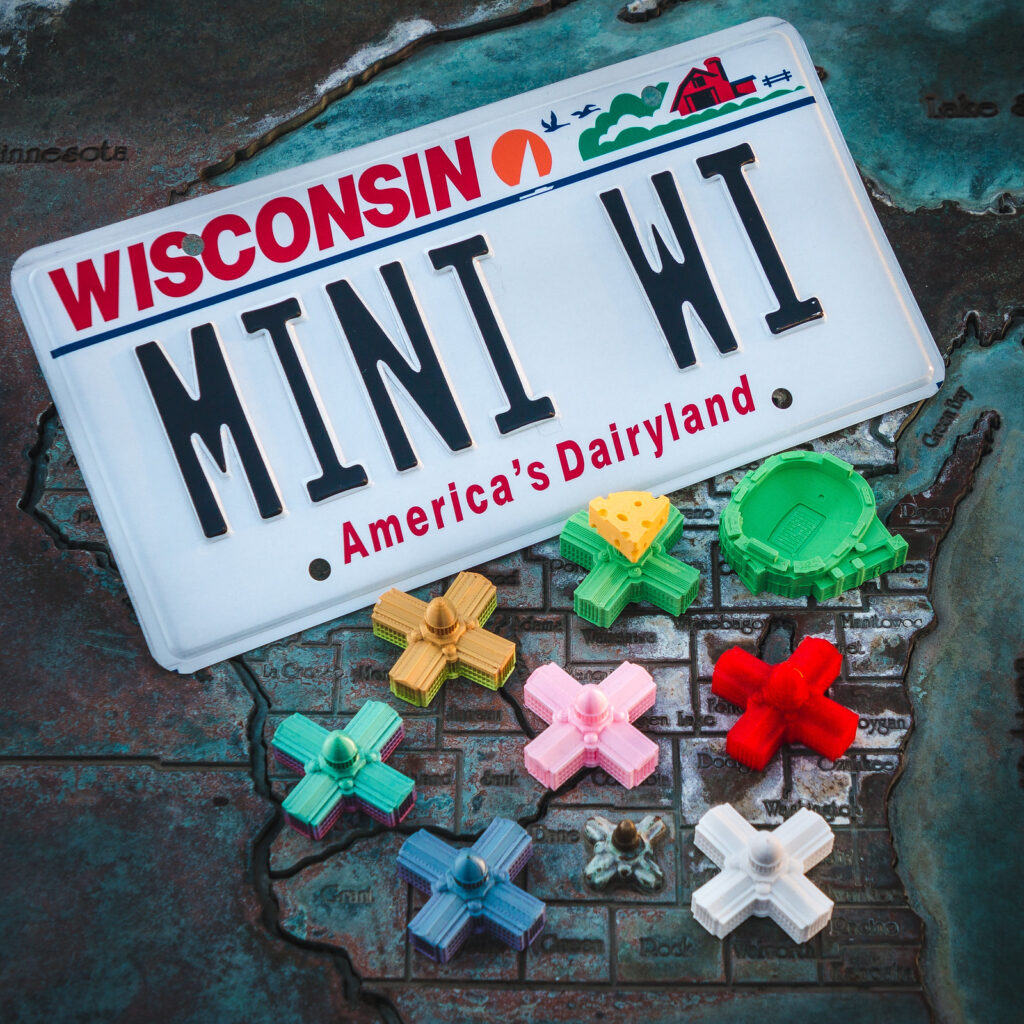 Mini WI are 3D printed models designed, created, and distributed freely by Ken Fager. They are hidden primarily around the Wisconsin State Capitol Square and beyond in Little Free Libraries. Sometimes video clues are shared on the creator's Instagram story.
Mini WI has been featured on 608 Today, Channel 3000, Madison Magazine, Up North News, the Wisconsin State Journal, in the printed Destination Madison guide for 2023, and sometimes appear on the r/madisonwi subreddit when people find them.
If you would like to contribute, please consider sending a material gift to help make more. Each reel of filament makes approximately 40 Mini WI!