In George Orwell's prophetic novel 1984 the telescreen cannot be turned off. It streams constant propaganda, but perhaps even more disturbing, it watches your every movement. The telescreen captures the minds of the audience and prevents them from the enemy most dangerous to the stability of the ruling class, critical thought.
This weekend I assembled an Adafruit Industries TV-B-Gone kit. Critical thinkers often view the instruction manual merely as "suggestions." I too did not follow the directions verbatim for the kit and had some parts left over. With the help of my local Radio Shack, a 2x3x1 project box, a momentary switch, 4 chrome LED mounts, and some wire I now have a box that would through any TSA Agent into an apoplectic terrorgasm.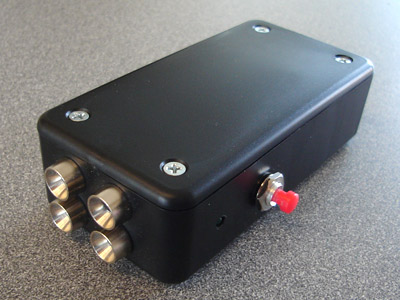 The kit is an LED array that sends out a series of signals via infrared. A small microcontroller has the codes stored and can be reprogrammed for any device that uses a remote. The signal your TV remote sends out to turn the set on is also the same to turn it off. The IR panel on your TV must always have power to receive these signals so the kit actually works both ways. Since there are multiple TV manufacturers with different codes, the kit sends out a long series of codes for different manufacturers.
The first victims of the kit were some of my neighbors playing Halo 3 on a humongous flat panel TV. They were speechless to explain the sudden disruptions in their game play. Target and Sears experienced similar disruptions in their electronics departments. My anticipation is that these disruptions may occur sporadically in the future.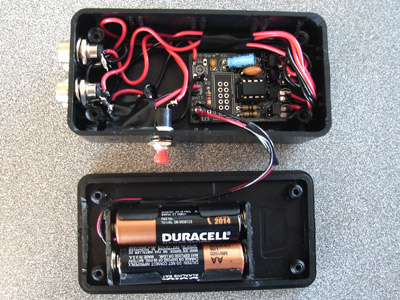 This TV-B-Gone kit is actually my second attempt. The first kit I assembled worked for 15 minutes before it failed. The momentary savor of victory left me wanting more. My second TV-B-Gone would be an improvement. Sure enough model two was more complex and better executed.
Disruptive technology interferes with the programming found in everyday life. The people who play with ideas, tinker with the world around them, and read into a deeper understanding are less likely to be controlled by that programming. Disruption promotes critical thinking, but is disturbing to those who lack the capacity to do so.
The power lies with the proles.