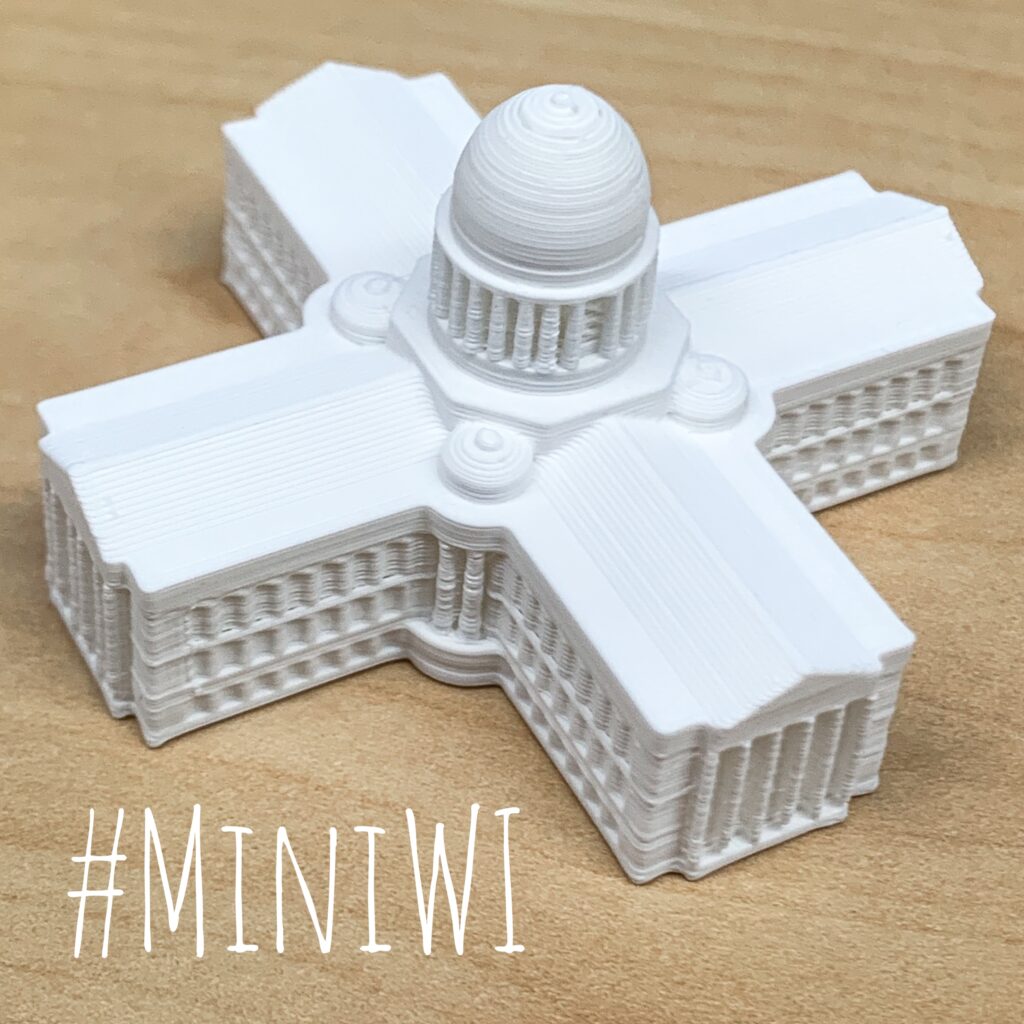 A few weeks ago I got 600 schmeckles from Uncle Sam for living in a country woefully incapable of dealing with threats to its citizens' well-being. So I decided to invest in a Monoprice Voxel and crash course my way through Blender.
What resulted is a rudimentary model of the Wisconsin State Capitol Building. Initially called the WisCapMini, the early prototypes feature slightly different designs as I have iterated. If you are holding on to a translucent red or white one without some dome and column features, or a couple with incomplete helvetica "g" lettering underneath consider yourself lucky. Full refunds in the amount of $0.00 will be issued if you are unhappy with them.
But due to a clever pun on reddit, I have decided to rename the project to Mini WI.
They are neither for sale, nor available upon request. I have begun to distribute them around the greater Madison area. So keep an eye out on the square, hiding in corners here and there.
Edit: Wee WI was considered but ultimately rejected due to the hyper-charged gender identity political environment we insufferable snowflake liberals have created for ourselves.