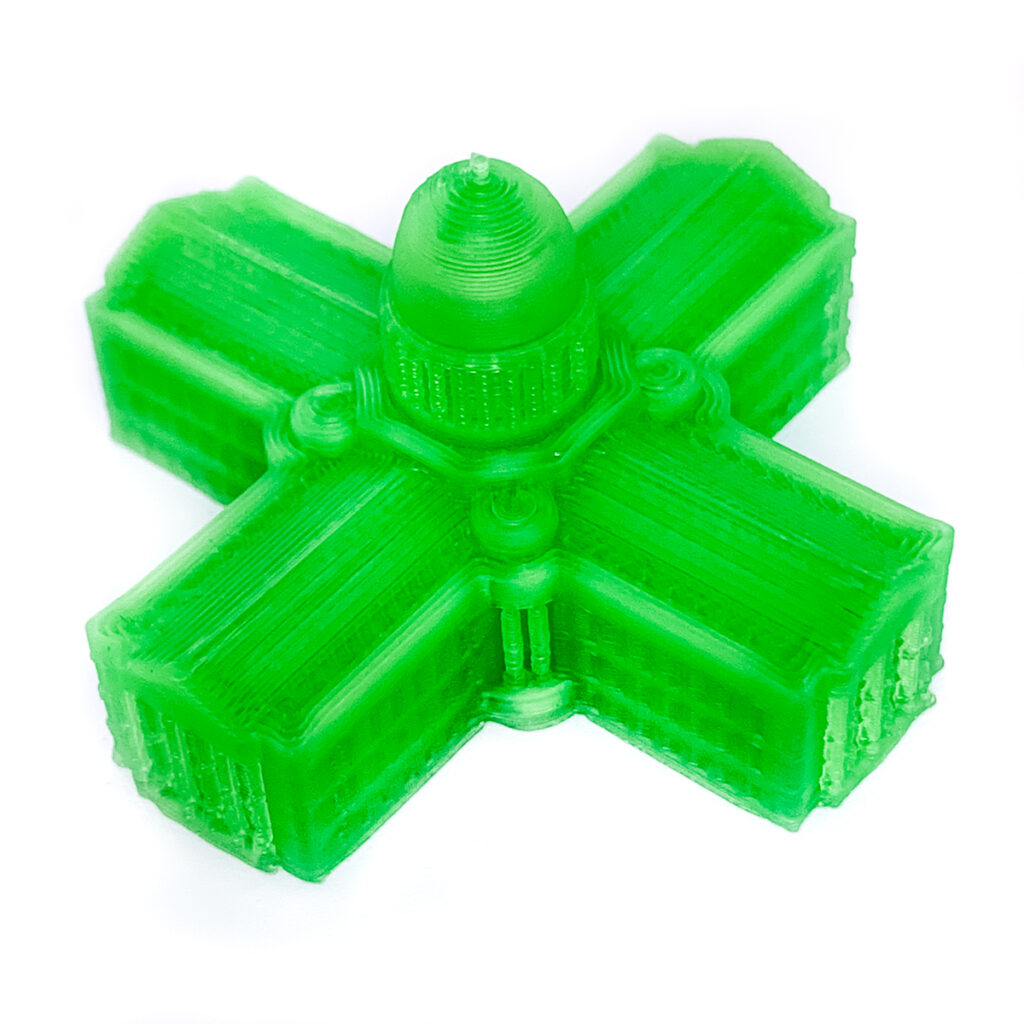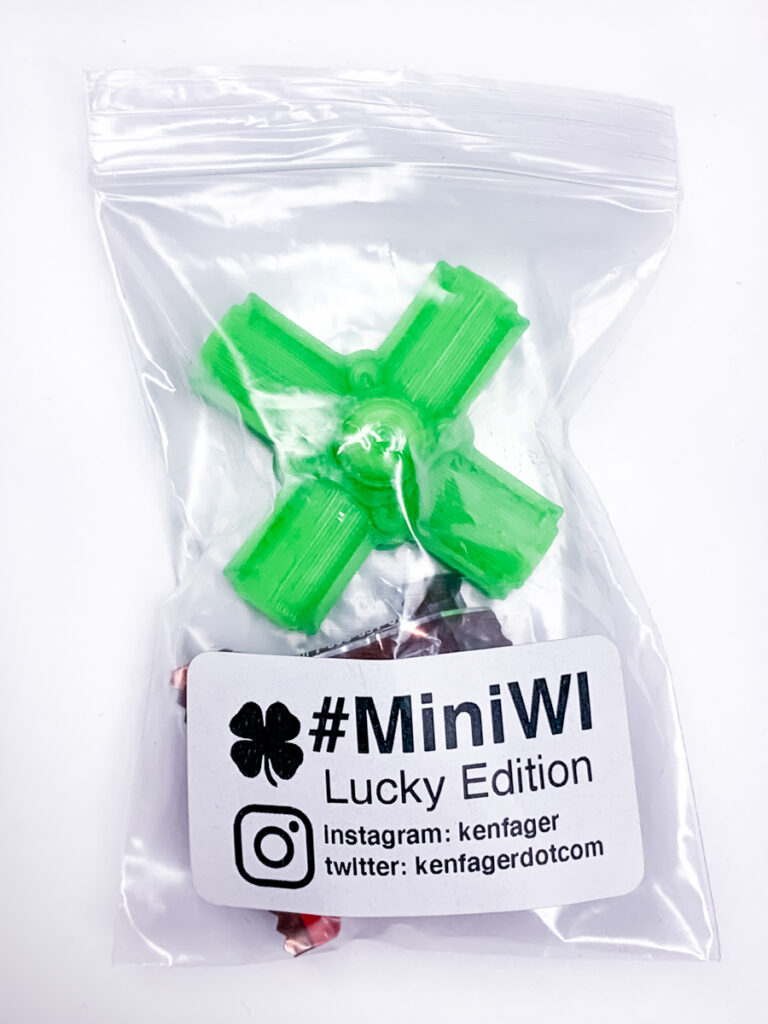 I have hidden Mini WI with little shamrocks printed on them around the Wisconsin State Capitol Square.
Hidden MiniWI in shamrock green,

at four square corners, count sixteen.

White ones are out there too,

so Saint Patrick's luck to you.

They may not be a pot o' gold,

just tiny treasures in the cold.

Upon a finding please be done,

so other kids may have some fun.